Halløj 🙂 Så er det blevet tid til den første sunde og billige madplan i dette forår, oh yes 😀 Vi skal have en masse lækre retter blandt andet koteletter i fad, quesadillas med bbq kylling og nogen mega skønne veggiedeller 😛
Prisen for indkøb til denne uges madplan er 355 kr for 2 voksne og 2 store børn 🙂 Planen gælder fra mandag den 7. marts, tilbuddene på indkøbslisten gælder også fra søndag den 6. marts og der handles ind i Rema 1000 – indkøbslisten kan dog sagtens bruges i andre butikker også.
I er så mega gode!
I sidste uge bad jer hjælpe mig med at samle ind til flygtningene fra krigen i Ukraine, og vi har i fælleskab formået at samle over 35.000 kr ind. Tusind tak til alle jer der har støttet op <3 Indsamlingen fortsætter, så hvis du har lyst til at give et lille bidrag kan du stadig nå at være med 🙂
Klik her for at støtte! Link til min indsamling i samarbejde med Røde kors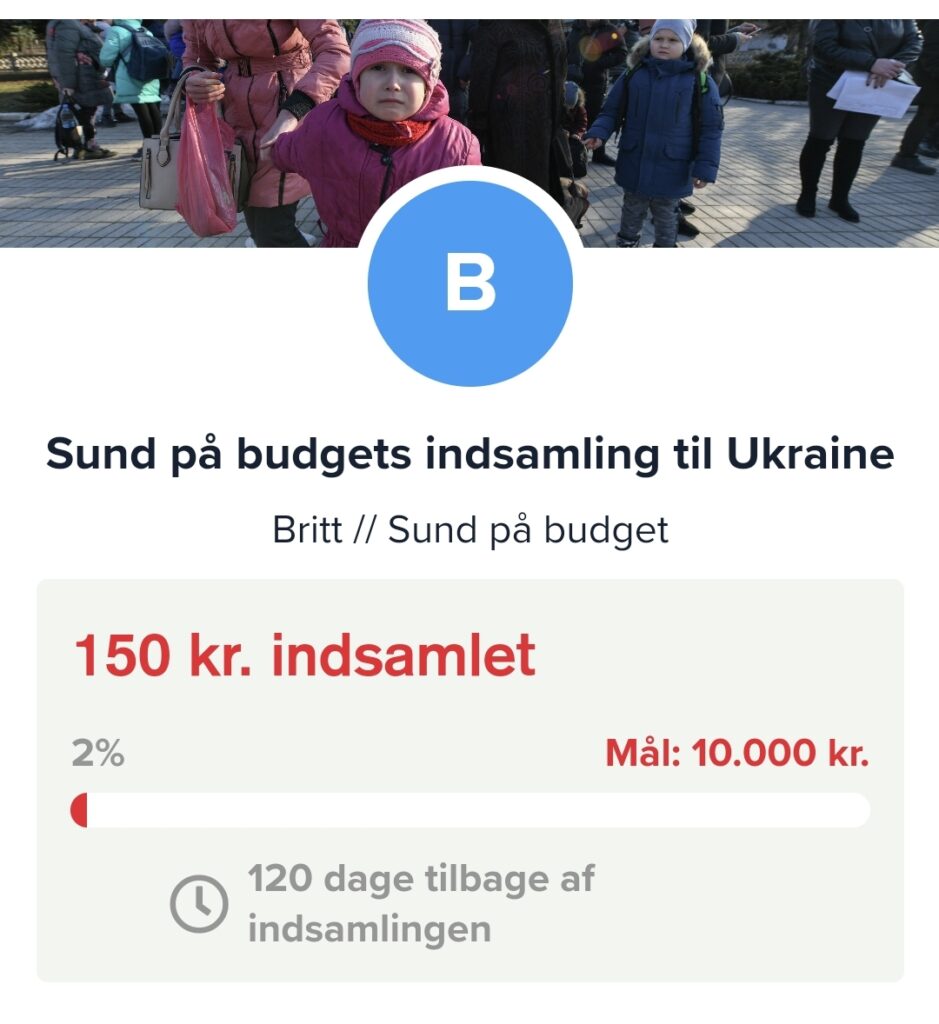 Anbefalinger – Nye kostråd
Planen læner sig op de nye officielle danske kostråd, uden dog helt at nå i mål med de nye anbefalinger kød-området. Det vil sige, at der vælges fuldkornsprodukter, en vis andel grøntsager (og gerne grove) i alle retter, bælgfrugter, magert kød samt en smule fisk. Den ene fiskeret du finder på ugens madplan er dog ikke nok i forhold til det anbefalede, så jeg vil anbefale dig at spise fisk til frokost et par gange om ugen ved siden af. Det samme gælder selvfølgelig også for grøntsagerne. Voksne personer skal have 600 gram frugt og grønt dagligt (Børn mellem 4 og 10 år bør spise mellem 300-500 gram frugt og grønt om dagen), og derfor gælder det selvfølgelig om at spise grønt til dagens andre måltider, for at få dækket det anbefalede 🙂
Efter at der i 2021 kom nye kostråd, opfylder planen ikke længere anbefalinger der er lavet på kød, som nu lyder på max 350 g kød om ugen pr. mand – og det er altså både med det du spiser til morgen, frokost og aften der er talt med her. Jeg ved at det er et ret stort skridt for mange, at skære så meget ned på kødet, og det er ikke noget man bare lige gør fra den ene dag til den anden, hvis man er stor kødspiser. Derfor har jeg valgt at bibeholde samme mængde kød i den sunde madplan som tidligere (ca. 400-500 g pr. mand, og et minimum af okse/svin), og i stedet lavet en flexitarisk madplan til dem, der klar til at leve efter de nye anbefalinger. Og er man klar til at sige helt farvel til kødet, er der selvfølgelig også den vegetariske madplan man kan prøve kræfter med 🙂
Du finder som altid opskrifterne til dagens menu ved, at klikke på linket i planen. Vær opmærksom på, at opskrifterne indeholder varer fra mit basislager, der derfor ikke er anført på indkøbslisten eller regnet med i budgettet. Disse varer er dog anført efter indkøbslisten, så du nemt kan tjekke om du har disse varer i dit eget lager Vær opmærksom på at der en sjælden gang er varer på basislisten, særligt krydderierne, som ikke nødvendigvis fås i Rema 1000, men i stedet skal findes i et lidt større supermarkeder som f.eks. Superbrugsen, Føtex eller lign.
Læs evt. min vejledning til madplanerne inden du går igang.
Velbekomme og rigtig god weekend!
UGENS SUNDE MADPLAN
Mandag: Veggiedeller med hjemmelavet tomatsalsa og lynhurtige madbrød
Tirsdag: Boller i karry
Onsdag: Cremet fajita pasta med kylling
Torsdag: Rugbrød med makrel i tomat og gnavegrønt
Fredag: Quesadillas med BBQ-kylling samt cremet kålsalat
Lørdag: Koteletter i fad
Søndag: Rodfrugtsuppe m. rugbrødscroutoner
Indkøbsliste (Rema 1000)
Del via email
Ingredienser
Brød
1

pk

fuldkornstortillas, 6 stk

11,95 kr

2

pk

mørkt rugbrød

2 x 3 kr = 6 kr (tilbud)
Frugt og grønt
1

agurk

7 kr

1

broccoli

8 kr (tilbud)

1

bk

champignon, 400 g

12,80 kr

2

kg

gulerødder

2 x 7 kr = 14 kr

0,75

kg

kartofler, vej selv

6 kr

1

ps

kålsalat, 300 g

15 kr

1

lime

3 kr

0,6

kg

pastinak el. persillerødder, vej selv

8,5 kr

2

peberfrugt

2 x 5,50 kr = 11 kr

1

pebermix

12 kr

1

squash

7 kr

0,5

kg

tomater, vej-selv

9 kr

1

æble

2,50 kr
Frost
1

ps

blomkålsris, øko 350 g

12,95 kr

1

ps

middagskødboller, 500 g

10 kr (tilbud)
Køl
1

pk

bacon i tern, 200 g.

12,95 kr

1

pk

gær

1,25 kr

2

pk

kyllingelårfilet, 400 g

2 x 20 kr (tilbud) = 40 kr

1

pk

koteletter, 500 g

20 kr (tilbud)

4

æg

12,95 kr
Mejeri
1

buko flødeost, naturel 150 g

14,95 kr

1

cheasy fraiche 5%, 500 ml

14,50 kr

2

oma madlavningsfløde 4%, 250 mL

2 x 7,95 kr = 16 kr

1

ps

revet cheddar, 150 g

10 kr (tilbud)
Kolonial
1

ps

fuldkornspasta, 500 g

8,50 kr

2

ds

hakkede tomater

2 x 4,95 kr = 10 kr

1

ds

kidney bønner

5 kr

1

kokosmælk, 400 ML

8,95 kr

1

pk

makrelfilet i tomat, 3x 175 g

15 kr (tilbud)

1

ps

parboiled ris, 1 kg

7,95 kr
Prisen er vejledende. Jeg forsøger, at ramme så præcist som muligt, og tager udgangspunkt i ugens tilbudsavis samt de priser der er opgivet fredag på vigo.dk når jeg laver plan og indkøbsliste. Prisen på grønt, mælk, etc. ændres sommetider i løbet af ugen samt, at der kan komme variation i forskellige de Rema butikker. Jeg har intet samarbejde med Rema, og har derfor ingen mulighed for at indregne eventuelle ændringer og variationer i priser.
Basislager
Del via email
Ingredienser
balsamico

bbq sauce

citronsaft

fuldkornsmel

havregryn

hvedemel

hvidløg

løg

mayonnaise

olie

sukker
Krydderier
basilikum

bouillonterning

chili el. cayennepeber

karry

hvidløgspulver

paprika

rosmarin

salt og peber

spidskommen

timian